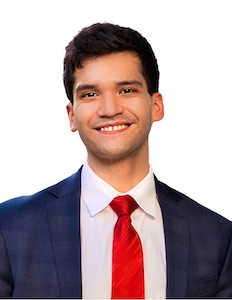 Marcos D. De Hoyos
Employment Lawyer
Marcos D. De Hoyos is a trial lawyer with the Houston office of Wiley Wheeler, P.C. Mr. De Hoyos's practice is fueled by a passion for advocacy and defending one's civil rights. It is Mr. De Hoyos's prerogative that he ensures that each of his clients not only receive steadfast representation, but also gain a deeper understanding of the law, so his clients can recognize injustice in the workplace and prevent its recurrence.
Mr. De Hoyos represents employees with claims regarding Title VII of the Civil Rights Act, the Americans with Disabilities Act, the Age Discrimination and Employment Act, the Family Medical Leave Act, and the Fair Labor Standards Act. Mr. De Hoyos's forum of practice ranges from state court to federal court to administrative proceedings before the Texas Workforce Commission and the United States Equal Employment Opportunity Commission.
Mr. De Hoyos began his legal career when he graduated from Vanderbilt University Law School as a Dean's Scholar. At Vanderbilt, Mr. De Hoyos served as the Executive Justice of the Vanderbilt Moot Court Board and as the Associate Vice President of the Vanderbilt Mock Trial Board. These experiences allowed Mr. De Hoyos to utilize and sharpen his advocacy skills as he presented oral and written arguments concerning constitutional, criminal, and civil law.
During Law School, Mr. De Hoyos served as an intern for Magistrate Judge Alistair E. Newbern in the United States District Court for the Middle District of Tennessee and also served as an intern for the United States Attorney's Office. Both experiences granted Mr. De Hoyos invaluable experience in litigation and allowed him to hone his skills as an advocate. From criminal law to civil law to immigration law, Mr. De Hoyos was able to witness and engage in separate fields during his internships that expanded his legal knowledge and experience.
Mr. De Hoyos graduated magna cum laude from Texas A&M University, where he received a B.A. in Philosophy, a B.A. in Political Science, and a Minor in English. At A&M, Mr. De Hoyos was a member of the Phi Beta Kappa society, served as Treasurer of the Texas A&M Moot Court Team, and served as President of the Legal Education Group for Aggie Law Students. Aside from practicing law, Mr. De Hoyos also enjoys hiking, reading works of fiction and philosophy with a good cup of coffee at his side, and touring local museums and art galleries.
While originally from El Paso, Texas, Mr. De Hoyos grew up in San Antonio, Texas, where he graduated from Louis D. Brandeis High School.
Mr. De Hoyos is currently licensed to practice law in Texas.
Education
J.D., Vanderbilt University Law School, 2020
Dean's Scholar
Vanderbilt Moot Court Executive Justice
B.A., Texas A&M University
Graduated Magna cum Laude
B.A. in Political Science
B.A. in Philosophy
Minor in English
Jurisdictions Admitted to Practice State of Texas
U.S. District Court for the Southern District of Texas
U.S. District Court for the Northern District of Texas
U.S. District Court for the Western District of Texas
U.S. District Court for the Northern District of Illinois (General Bar)

Professional & Bar Association Memberships
American Bar Association
National Employment Lawyers' Association