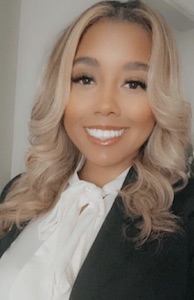 Shaleigha M. Shepard
Employment Lawyer
Shaleigha Shepard is a dedicated trial attorney based in the Houston office of Wiley Wheeler, P.C. Renowned for her zealous advocacy, Ms. Shepard firmly believes that a personalized approach is key to meeting each client's distinct legal needs and goals. She takes the time to listen attentively to her clients, forging strong partnerships to craft and execute tailored legal strategies that yield optimal results in the most efficient manner possible.
Ms. Shepard's practice centers on representing employees in a variety of claims related to crucial employment legislation, including Title VII of the Civil Rights Act, the Americans with Disabilities Act, the Age Discrimination and Employment Act, the Family Medical Leave Act, and the Fair Labor Standards Act. Whether it's state court, federal court, or administrative proceedings before the Texas Workforce Commission and the United States Equal Employment Opportunity Commission, she fearlessly navigates these forums to uphold her clients' rights.
Ms. Shepard embarked on her legal career after graduating with honors from Thurgood Marshall School of Law. Her passion for the law and dedication to excellence were evident from the start, leading her to earn the prestigious opportunity to clerk with the Harris County 80th District Court.
Having completed her undergraduate studies at Georgia Southern University, Ms. Shepard holds a B.A. in Political Science and a Minor in International Studies. Her diverse educational background has equipped her with a broad perspective that complements her legal expertise.
As a licensed attorney practicing law in Texas, Ms. Shepard remains devoted to making a positive impact in the lives of her clients, ensuring their rights are upheld and their voices are heard.
Education
J.D., Thurgood Marshall School of Law, 2021
Magna cum laude
B.S., Georgia Southern University, 2014
Jurisdictions Admitted to Practice State of Texas, 2021
U.S. District Court Southern District of Texas, 2023

Professional & Bar Association Memberships
American Bar Association
National Employment Lawyers' Association